Coming soon: a newsletter about staying sane in the climate crisis.
Get smart about the psychological barriers that hold us back from engaging with the crisis and emerging solutions to protect our mental and emotional wellbeing as the climate heats up.
Welcome to Gen Dread by me Britt Wray, PhD. I'm a science writer, broadcaster and researcher exploring what the climate crisis means for mental and emotional health. For the last couple of years, I've been writing a book about this exact topic, which will be coming out in 2022 (Generation Dread, Knopf-Random House). I started this newsletter as a place to expand on that work and dive deeper into the oceans of things I've discovered as well as interviews I've done that can't fit into the book.
Why the emotional angle on the climate and wider environmental crisis?
Have you ever cried upon reading that a species you love is going extinct? Have you ever felt real discomfort when buying a plane ticket because although you don't want to be flying, another part of you really wants that trip? Have you ever had to escape from a wildfire? Have you ever lost a coastline you call home to the sea? Have you ever had your roof come off in a superstorm? Have you ever worried about how you're going to get fresh water or harvest your crop? Have you ever felt like part of your identity is disappearing along with the stability of the climate? Have you ever felt abandoned by older generations? Have you ever dreaded our collective ecological future?
A few years ago I had a profound awakening to how terrible the climate and biodiversity crisis really is, which sent me into a spiral of anxiety, and at times, depression. I felt alienated from the people around me who didn't seem to be feeling this anguish to quite the same degree, and I didn't know where to go for help. I started searching everywhere - in books, research papers, podcasts, TV shows, and in interviews with scientists, therapists, environmental leaders, and activists - for knowledge that might help me better cope with the darkness of the data in my head. What I found turned into my book, a forthcoming podcast (which you'll be the first to know about here), and life-changing lessons that now allow me to see the future with much more possibility and space for me to help shape it. I want to you to know these things too, which is why I started this newsletter.
Eco-anxiety, which is rising in society, is one part of the story that Gen Dread unearths strategies for dealing with. The two other strands in this braid are:
1) The deep insights coming out of psychological research, psychoanalysis, and other types of therapy that can help us understand why we are so bad at being with the truth of the reality of our planetary predicament. This holds us back from engaging authentically with it and taking adequate action. When we understand how our minds trip us up, we are less vulnerable to their tricks.
and
2) The reorganization that is starting to happen in the mental health field for dealing with the long-term trauma of climate and environmental change. The biomedical model that currently dominates, with its focus on hospitals and therapists is too narrow and expensive to be able to scale to meet the scope of psychic damage that this crisis is causing around the world. Mental health innovation is starting to look like social innovation, and Gen Dread is the place to keep up with the research, solutions, and leadership that humanity needs to stay sane on a warming planet.
Along the way, I'll dig into how the climate crisis intersects with other social injustices, and why there is no one-size-fits-all approach to mental and emotional health as this crisis advances. Race, gender, nationhood, historical events, and one's past experience with mental health problems all nuance this discussion, demanding their own responses. No doubt I'll mess up sometimes and blind spots may be revealed before they're meaningfully covered. But I'm here to try and get the deep intersectionality of these issues right and do better by them in these unprecedented times.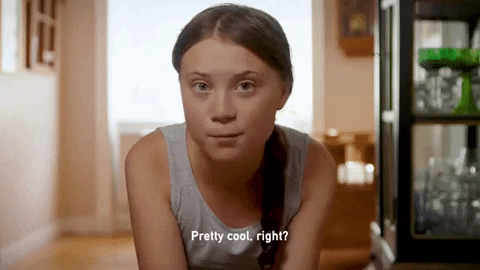 Sign up now so you don't miss the first issue, which will be sent out in the first week of August. Once we're up and rolling, you can expect posts from me twice a week.
In the meantime, tell your friends to sign up!